---
Nigerians urged to stop sending faulty equipment abroad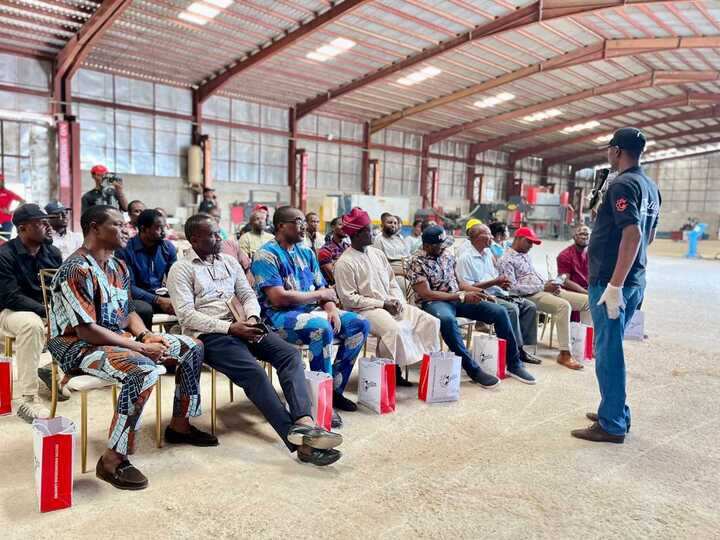 Azibaola Robert has charged young engineers to improve their practical knowledge in engineeringAccording to him, this will help them improve their practical knowledge in engineering and help technological advancement of NigeriaAlso, he urged Nigerians to stop sending faulty machines and equipment abroad because Nigerians can handle them
A message has been sent to Nigerians. The message was sent by entrepreneur and founder of Zeetin Engineering Limited, Azibaola Robert.
He charged charged young engineers to take advantage of the company's expertise and array of machines to improve their practical knowledge in engineering and contribute to the technological advancement and infrastructural development of Nigeria.
He gave the charge while taking members of the Nigerian Society of Engineers (NSE), Abuja branch, on a facility tour of Zeetin Engineering complex in the Idu Industrial Area of Abuja.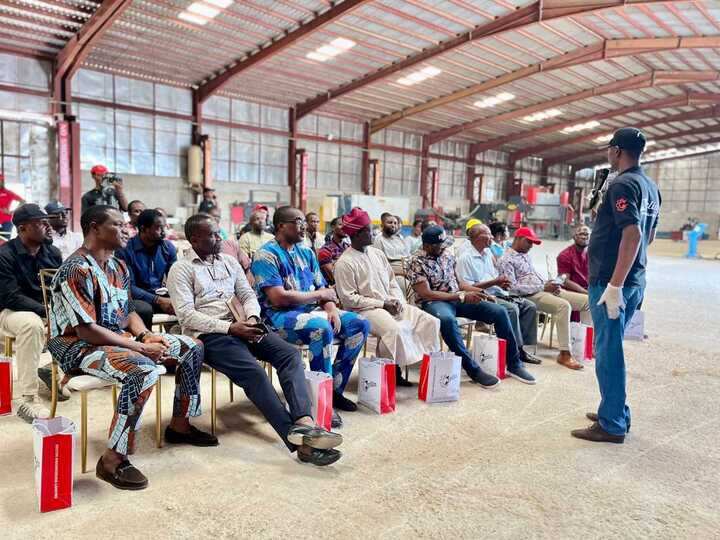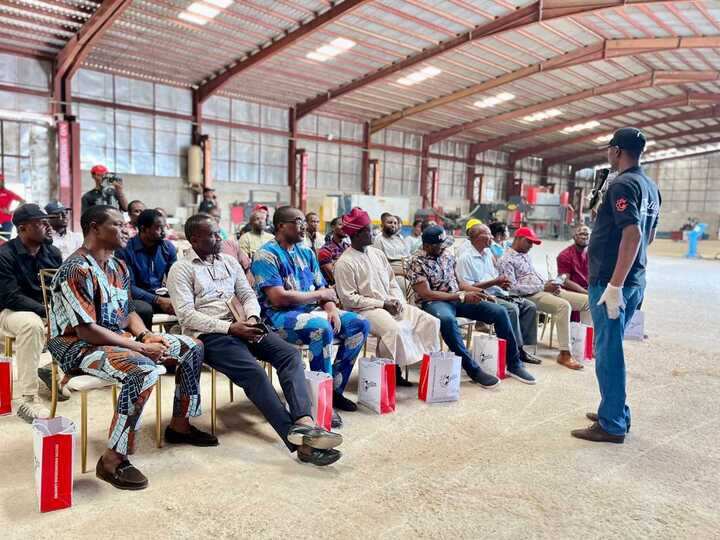 Azibaola Robert advises young engineers. Photo credit: John AdeolaSource: AFP
Going further, he advised Nigerians to discourage the practice of sending faulty machines, equipment abroad for repairs, instead of patronising Nigerian firms to fix them.
He added:
"We should discourage the practice of quickly sending faulty machines, equipment for repairs to Europe or to China or to India. Despite the challenges we are facing as a country, we in Zeetin Engineering want to change the narrative by making Zeetin the engineering hub for the design, fabrication and production of OEM spares for all sectors of engineering, automobile, aviation, etc, instead of having to go abroad to either buy or repair these things. This is because we have here in Zeetin the machines that our people go to patronise in other countries abroad."
He also urged the government to encourage local production.
Azibaola continued:
"If you encourage a lot of people to buy cars from the local industry, several industries will grow. For instance, I start making engine block, cars; somebody will be interested in making bolts and nuts, so, another industry will grow; somebody's interested in making upholstery. It might not be very pleasant at the beginning; but over time, technology improves. We must start from somewhere, and keep improving."
Kara Bridge tragedy: Patriotic Nigerian engineer, Robert Azibaola, reveals how autocrash can be eradicated
Meanwhile, Robert Azibaola, a topnotch Nigerian engineer who has the vision to champion the production of the first set of electric cars and caterpillars on Friday, February 10, spoke with Legit.ng on how road accidents can be curbed across the country against the backdrop of the Kara Bridge tragedy in Ojodu Berger, Ogun state, on Thursday, February 9.
He said:
"Nigeria is a heavy rain zone with a lot of near-surface underground acidic running water that corrodes bitumen, the primary material for surfacing roads in Nigeria which we copied from the Western World with different terrain and environmental conditions that keeps bitumen fairly stable.
"To build long-lasting roads in Nigeria, we need our own homegrown technology that suits our environmental conditions and resists acidic rains, underground water, etc. As long as we continue to build bitumen-surfaced roads, they will continue to erode and vehicles will continue to get stuck."
Source: Legit.ng